We are currently taking dogs weighing 40 lbs or less. At this time, we are not taking cats. Call us now for more information.
Ardy's For Paws
Professional Pet Grooming and Boarding
Welcome to Ardy's for Paws Professional Grooming & Boarding located in Richardson, Texas. ForPaws has been offering superior pet grooming services in far North Dallas since 1972.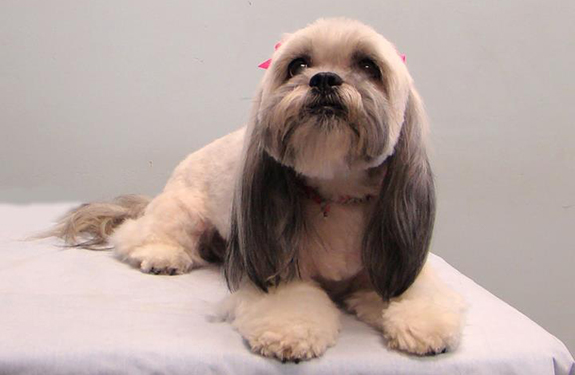 Other salons may copy our name, not our expertise!
Owner/Operator Ronny Junkins took over ForPaws in 1995. His credentials set him well apart from his competition. Ronny has been a breeder/exhibitor of Lhasa Apsos for over 30 years with dogs that he has bred competing in shows all over the world including: Mexico, Finland, Poland, Australia, Singapore and Brazil. Ronny's expertise also comes from numerous years as a dog show judge for the American Kennel Club, the United Kennel Club, the Australian Shepherd Club of America as well as several international registries. Through his experience he is able to offer correct breed clips adapted to the pet lifestyle. At ForPaws there is no one style fits all grooming!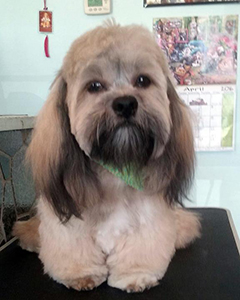 Regular grooming customers are just like family! Over the 25+ years of service, some of Ronny's clients are on their third or fourth pet, and some that were children of customers are now customers themselves. ForPaws not only serves far North Dallas but also boasts clients from Red Oak, Mesquite, Grapevine, Prosper and even as far as Austin.
Come by and check out our beautiful, new location on the southwest corner of Arapaho @ Coit.
Locally owned and operated small business in Richardson, Texas.
Veteran owned business and 
LGBT friendly
In Business in far North Dallas since 1972 
Provides correct breed clips adapted to a pet lifestyle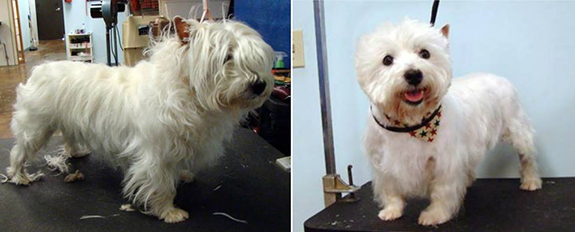 ---
Areas Served
Ardy's For Paws offers professional dog grooming and dog boarding to customers in Richardson, TX, Addison, TX, and the rest of far North Dallas!